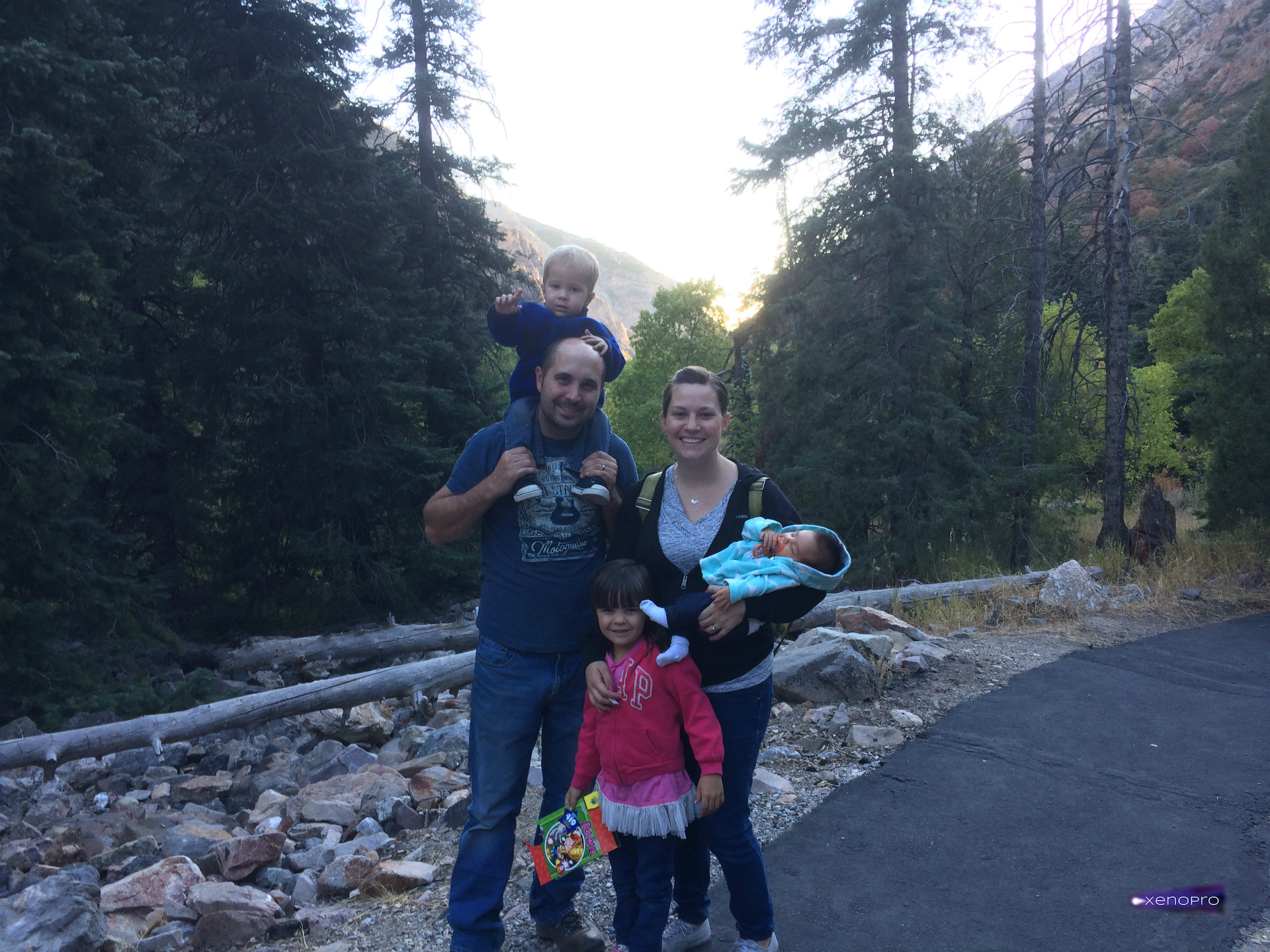 10 Oct

New Adventure

This past few years has been interesting for me, to say the least. My family has grown from just my wife Lynette and I to now five of us. My kids and Lynette are helping shape me into a much better man then I ever was. They also have been so supportive in everything that I do and love me no matter how many mistakes I make. They continue to support me even now with my new adventure that will be starting very soon.

A dream I've always had was to own and run a business that could make a difference in many people's lives. The past ten plus years I have been working in IT and software development and still continue to do it today. I don't know how many different people I have helped, including friends and families, with computers, phones, and the list goes on and on. It always makes me happy to see the little things I do that make others happy. With the help of Lynette I realized that this could be the way that I could make my difference in people's lives. Not only can I help fix things for people but also teach them.

I know this journey is going to take a lot of work and will be a while before I can truly make a difference but I know I can do it and will be working as hard as I can to make it happen. XenoPro is where it is going to start and with the help of others that I have worked with, including Gage and Trevor in the beginning, this journey is ready to begin.

XenoPro is going to be a 3 tier support IT company, that is designed to help anyone at home or the small business that needs a little more advanced help. XenoPro's first tier is a technical support company that will provide in house and remote technical support. There is no limit to what we can do to help you and I will do my very best to make sure that I can solve your issues. The next tier will be technology classes which to be honest is going to be my favorite part! In technology there is a huge divide between the so called "smart" computer people and the everyday person. I feel that the "smart" people sometimes really like that divide and want to keep it that way and just want to do everything for everyone else rather than helping the so called normal people become the "smart" people. I want to help as many people as I can to become computer "smart" so we can help everyone realize the potential they have and what technology can do for them. The next and final tier is online courses where you can go and learn at your own pace. We plan to have many different topics available at any time for you to build that technology arsenal that is so vital in the world today.

I am very excited for this new adventure but I am going to need a lot of help from all of you to make this dream a reality. On October 25th we will be having our Grand Opening. We will be there to give you more information about everything that XenoPro is going to provide. The grand opening will be at our office in Pleasant Grove and we will be providing treats, giveaways, and much more. We hope to see you all there and hope that you will invite your friends and families or anyone that you know that needs help getting that leg up in technology.

Sincerely,

Jake Pyne

P.S. Our address is:
1360 W State Rd
STE 205
Pleasant Grove, UT 84062
Phone: 801-901-2016
For more information about the grand opening visit our Facebook event page. https://www.facebook.com/events/547446428797272/
Jake graduated from Utah Valley University with a Bachelor's Degree in Information Systems. He enjoys every aspect of technology and loves to keep up with the latest trends in software development and information technology. He has over 10 years experience in IT and software development ranging from computer technical support, iOS/Android development, and web development.
When not at a computer he is spending time with his beautiful wife and three children jeeping, snowmobiling, or anything outdoors.