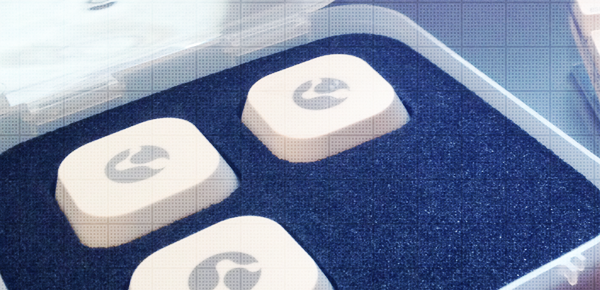 01 Aug

New Features on Apples iOS8 uses iBeacon Technology

A Revolution in software applications is about to take off, and XenoPro's Developers are at the front of it all. After Apple® announced it's protocol for iBeacon, developers have been trying to take off with the designs. Kontakt has been leading in designs with its creation of its waterproof & user-friendly iBeacon, but there still is an ongoing dialog on just what developers like XenoPro will do with these designs & just how big this will be in the coming 5 years. With the help of Apple iOS8 will make the life of those developers that much easier with the new features they plan to put out on iOS8.
Because the people are crazy enough to think they can change the world are the ones who do – Steve Jobs
Features on Apples iOS8 for iBeacon
T
hough the take off of iBeacons began with iOS7, this really was only the beginning of what they had planned. They have now released that
iOS8 will be using iBeacons & micro-location
as an essential part of the Apple experience. Lets break down exactly what is in store.
Unobtrusive push notifications: This will allow you to put options and calls-to-action directly into your notification message. For example you walk into a store or museum that uses iBeacon instead of annoying messages a simple transparent icon will pull up on the bottom left corner similar to that of the camera icon we use every day to make advertising less obtrusive for you.
App Recommendations: When you download XenoZone's app it will interact with all retail stores, museums & displays those iBeacons are on with iOS 8. You walk up to that location & XenoZone will pull up the lock screen allowing you access faster, simpler & in a more efficient way. This not only makes app promotion much easier, but also will be less draining to your battery.
Multiple notification setting: On iOS 7 you only have two choices to make with notifications either on or off. Apple decided they wanted notifications to be more customizable to your preferences in iOS 8. For example one store may send too many annoying ads, now the user can turn off notifications from that store only, rather than turning off notifications entirely. Allowing you to have access to the notifications you want & less of the ones you don't.

What is iBeacon?
X

enoZone
simply declutters the millions of apps you have to buy and gives you access to ALL the stores you shop ALL with only ONE app! Xenozone is customizable to ALL BUSINESSES! Whether its getting information when looking at homes for sale, visiting the museum, interactive help for a school class, an interactive tour or even information in a outdoor park! XenoZone will have it covered! You can revisit where you go by browsing through your history and even staring the places you like most to keep tabs on ongoing deals.
Bluetooth Smart Ready®
allows you to see location at a new level. Unlike most location based services micro-location allows you to see down to a couple inches. This means information about everything we see! Whether its a tour of Paris! or updates of injured players at the game. Plus aren't we all SICK of trying to figure out where everything is at the grocery store? Having to call your realtor up to get an interactive tour? Or even having things RUN out-of-stock in the color or size your looking for and not knowing what to do NEXT?
ibeacon
allows you access to those options the moment you walk up to the item or exhibit. Allowing you to see individual information for each item you walk by; giving you access coupons, special pricing, promotions, maps and much much more! They can even provide online options so you can order out-of-stock sizes and colors right on the the SPOT! Or have access to a food menu so you can order right when you walk into your favorite restaurant!
Jake graduated from Utah Valley University with a Bachelor's Degree in Information Systems. He enjoys every aspect of technology and loves to keep up with the latest trends in software development and information technology. He has over 10 years experience in IT and software development ranging from computer technical support, iOS/Android development, and web development.
When not at a computer he is spending time with his beautiful wife and three children jeeping, snowmobiling, or anything outdoors.